On the westernmost tip of the Island of Flores sits the town of Labuan Bajo. It lies peacefully, with many wonders waiting for you to explore. Labuan Bajo was only a small fishing site, but flourished to become the gateway to many exotic destinations in East Nusa Tenggara.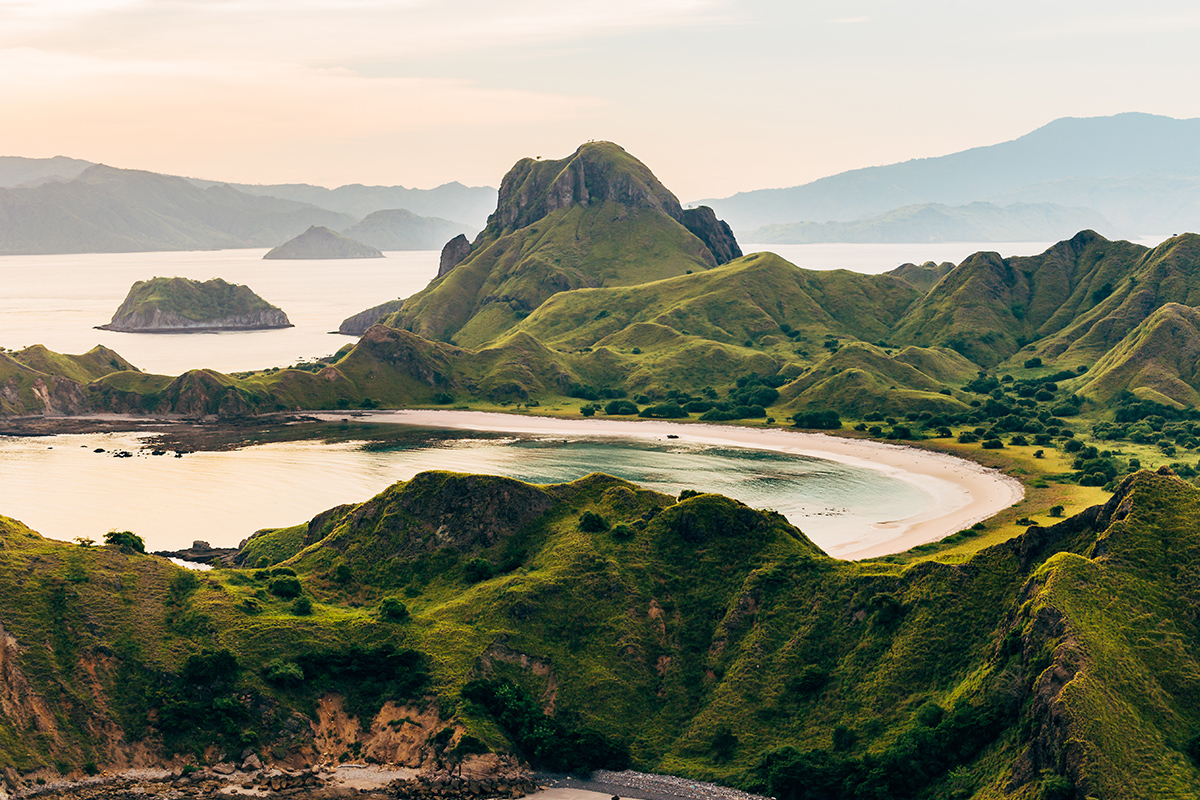 The Port to Paradise
The extraordinary interest among travelers lies in Komodo Dragons or locally called ora. It is a valuable alluring factor, showcased in its superb national park.
The Komodo National Park was listed as UNESCO's World Heritage Site in 1991. Both on land and underwater, it is home to fascinating wildlife.  The park consists of Komodo Island, Rinca Island, Padar Island, and numerous smaller islands around.
Labuan Bajo is known as the city of sunset. You can find plenty of out-of-this-world scenic views of the spectacular sky.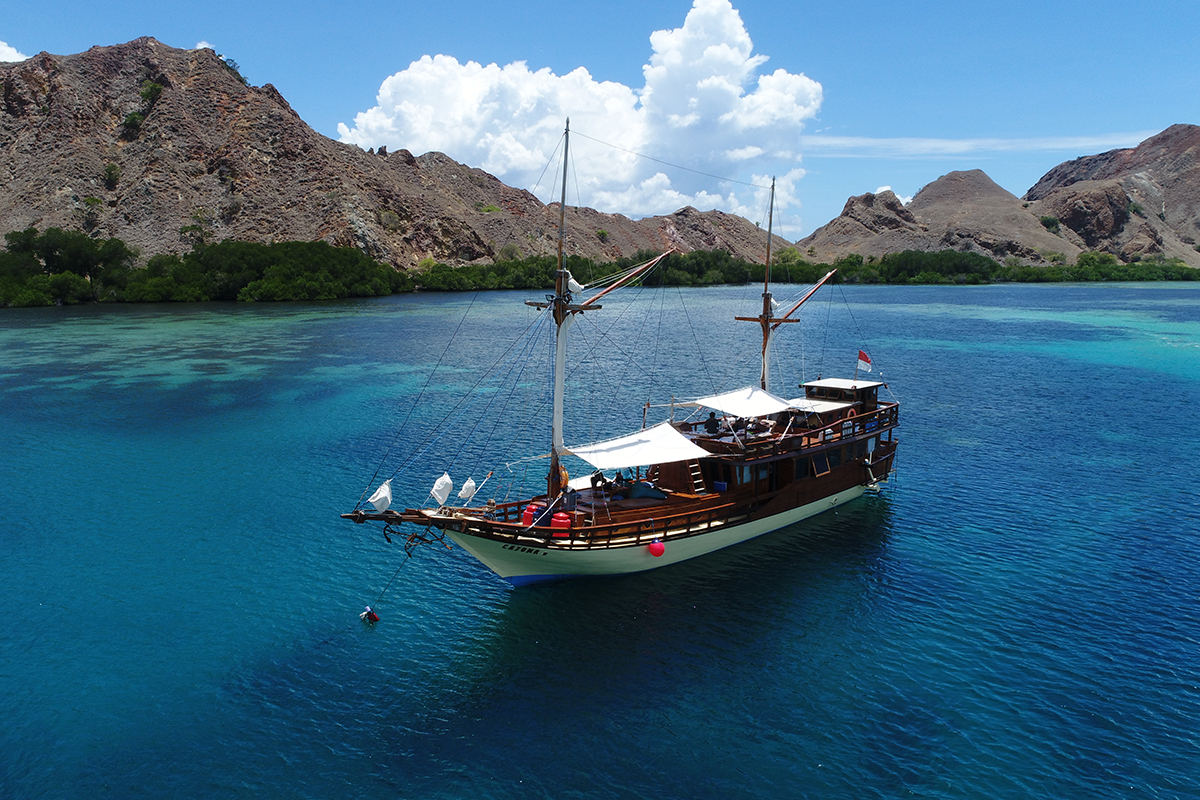 There are some interesting destinations that you can discover inside the city. The Mirror Cave is located only 4 kilometers away from Labuan Bajo. It is said that Dutch archaeologist, Theodor Verhoeven,, who believed Labuan Bajo was once located underwater, founded this cave in 1951. The local name for the cave is Goa Batu Cermin. You can see the reflective stones shine at you in some parts, hence, the name "Goa Batu Cermin." It translates to "stone mirror cave."
Have you ever swam in a cave-lake before? Here's a chance to try it in Rangko Cave. Nestled in Ranko Village, this natural wonder presents its blue water and sunlight shining directly towards its cave lake. Their stalagmites will surely amaze you as well.
You can also explore the paths to Cunca Rami and Cunca Wulang canyon waterfall!
Bukit Cinta, Puncak Amelia, and Puncak Silvia are all vantage points, not far away from Komodo Airport in Labuan Bajo. You can enjoy some spectacular views of the island and the open sea at sunset.
You can head to Kampung Ujung and experience the delicious local food center in Labuan Bajo for the culinary feast.
Feel the romance with its stunning landscapes. Wooden cottages with thatched roofs are camouflaged by shrubberies and towering trees up in the sloping township. They overlook an idyllic harbor, creating perfect elements of an unforgettable experience.
Labuan Bajo can be that ideal getaway with choices of land and sea to explore for some adventurers. Try the liveaboard experience, where you get to live onboard the spectacular phinisi boats for several days, visit gorgeous islands and dive into the stunning wonders of the sea.
One of the most famous islands to visit during your liveaboard trip is Padar Island. With its outstanding panorama, Padar Island is swiftly becoming a new favorite place for travelers. It showcases rolling hills and rugged volcanic mountains. With its grassland and trees covering its terrace, Padar Island boasts its striking savanna hill.