White sandy beaches. Tropical coral reefs. Warm inviting waters. All this awaits you on the Gili Trawangan and the Gili islands in Lombok.  And with no cars, no motorbikes, and no distractions other than beautiful tropical island scenery, the Gili islands off the northwest coast of Lombok are truly an ideal destination for a tropical getaway.
Offering spectacular reefs and ominous dive sites like Shark reef, the Gili Trawangan, and the Gili islands in Lombok are the perfect escape for anyone wanting to get away to beautiful, natural, and relaxing surroundings. This is why these islands have become a popular destination for Western tourists looking for a remote island experience.
For divers and snorkelers, there are few places better than the Gili's where you can get up close to all kinds of marine life including a green turtle (Chelonia mydas) in all its glory. Swim-up and watch this graceful creature glide through the ocean. You should be able to spot these turtles at depths of 10-20 meters below sea level.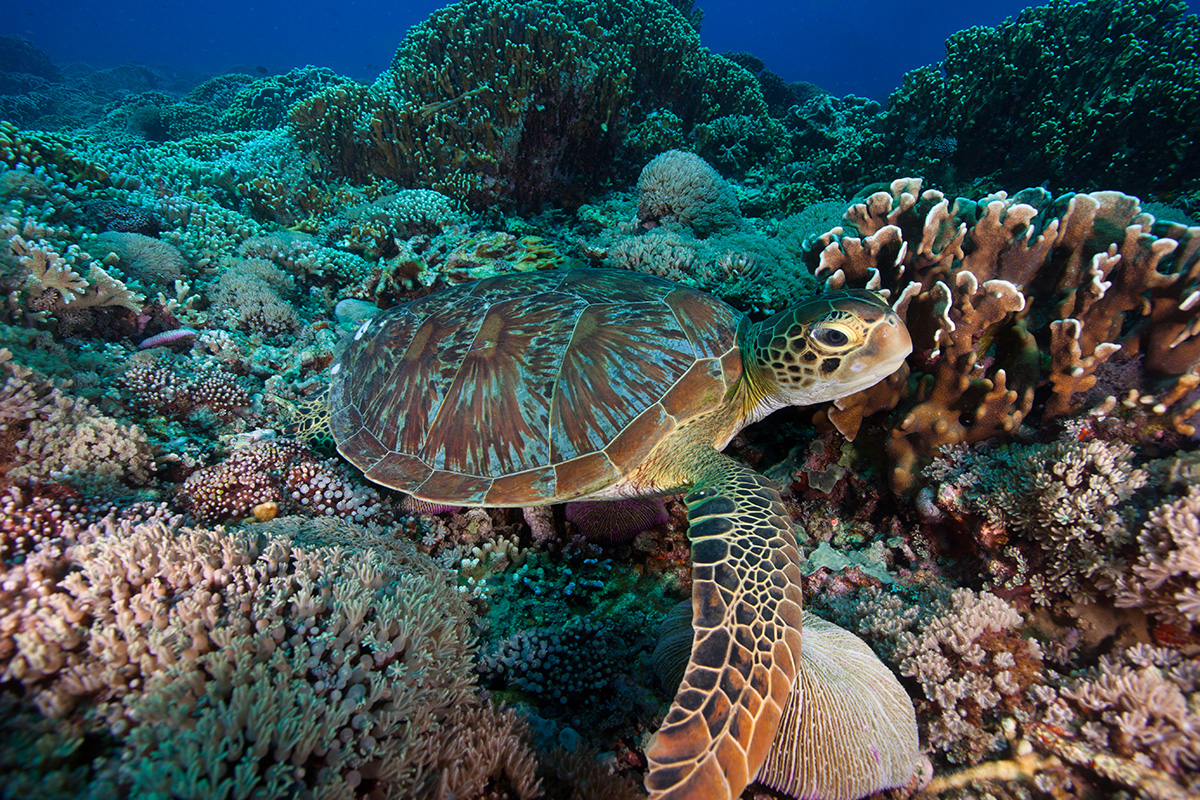 The Gilis consist of three islands: Gili Trawangan, Gili Meno, and Gili Air. In the local Sasak language, "Gili" means "island". In the Indonesian language, plural is denoted by repeating a noun. So "Gili Gili" literally means "islands".
Renowned for friendly locals and superb natural beauty, each of the island's is well prepared for tourists. Gili Trawangan is the largest and most popular of the three islands. It has a vibrant nightlife to keep you entertained once the sun goes down. With a wide collection of restaurants and bars, you'll never be short of entertainment here.
If you're after a quiet getaway, try Gili Meno or Gili Air. Gili Air is closest to the mainland and is the most populated of the Gili's. Gili Meno is the smallest island and, with only a few hundred permanent residents, it has the most remote feel to it. There are plenty of hotels and restaurants built in keeping with the islands' homely village atmosphere.
How to Get Around Gili Trawangan and the Gilis
Cars and motorbikes are prohibited on the Gili's giving each island a very peaceful atmosphere. The best way to get around and explore the islands is by bike. You can rent a bike and take a ride and look at the spectacular views of the tropical landscape.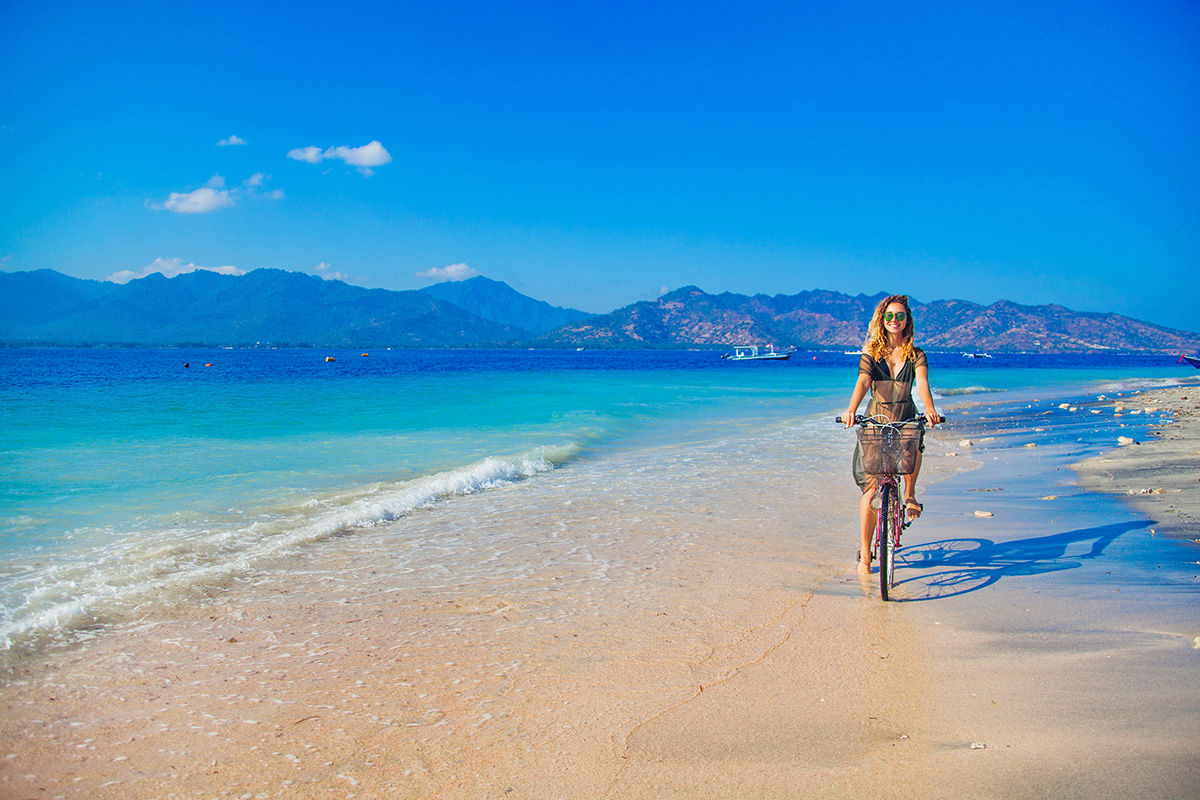 A horse-drawn carriage or cidomo is another popular way to get around for both locals and visitors. A tour around Gili Trawangan in a cidomo taking around half an hour. When you want to stretch your legs there's nothing quite like taking a leisurely stroll around the island.  If you want to travel between the Gili's you can also hire a motorized boat