Among the Gods at Dieng Plateau
The name 'dieng' which literally translates as 'abode of the Gods' says all you need to know about this collection small ancient temples set in the  remarkable volcanic landscape of the Dieng Plateau. The misty location, sulphurous springs and colored lakes truly make this a place of natural wonder and cultural significance.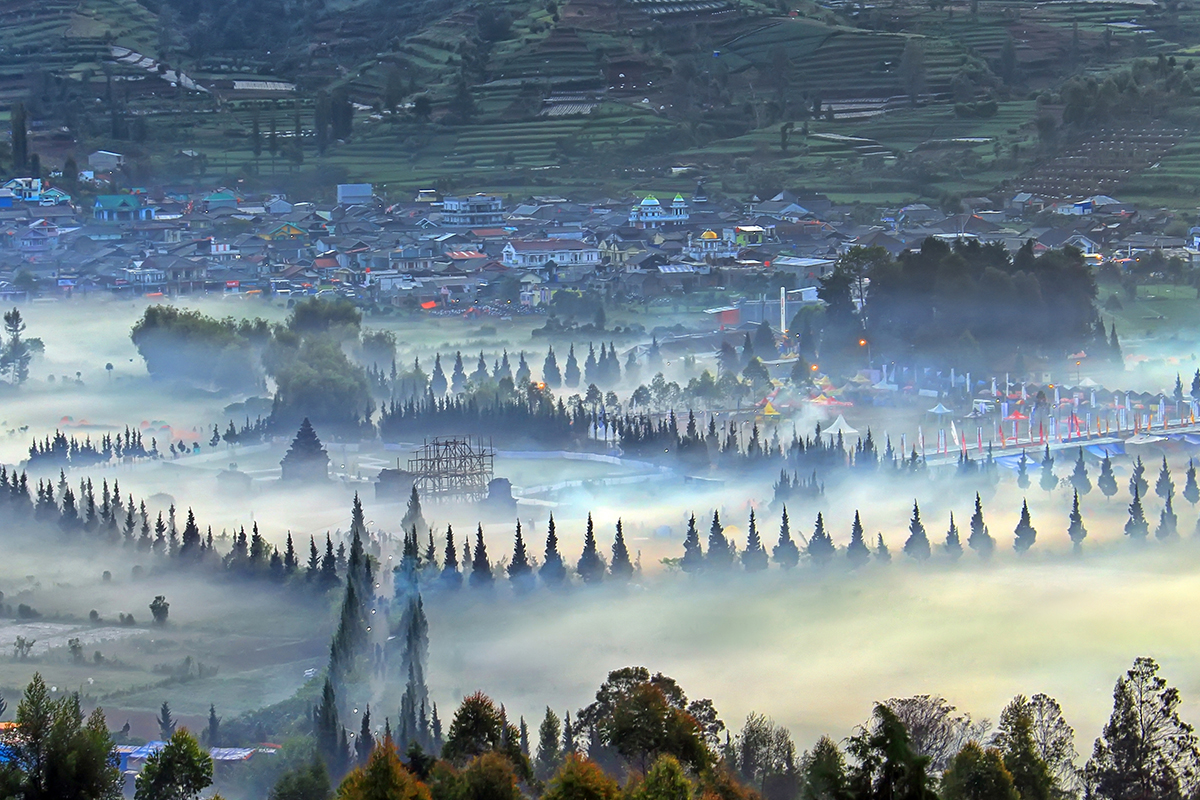 Come here and you will be transported back to ancient times. The temples are remnants from the glorious period of the Hindu empire in Java dating back to the 7th and 8th centuries. Standing on a plateau 2,000 meters (6,500 ft) above sea level, it is the extraordinary setting of these temples which make them most remarkable. It is believed that this place was chosen as the sacred location because of the spectacular landscape.
From the bubbling mudholes, brightly colored sulphur lakes and thick mist surrounding the plateau, visitors will easily understand why the ancient Javanese considered this place to be the seat of supernatural powers. Modern visitors to the plateau are enthralled by the unearthly beauty of this spot, with many finding it quite eerie.
Each of the small temples is named after figures in the epic tale of the Mahabharata such as Bima, Gatotkaca, Arjuna and Srikandi. It is believed that these temples used to serve as residences of Hindu priests who would spread Hindu teachings.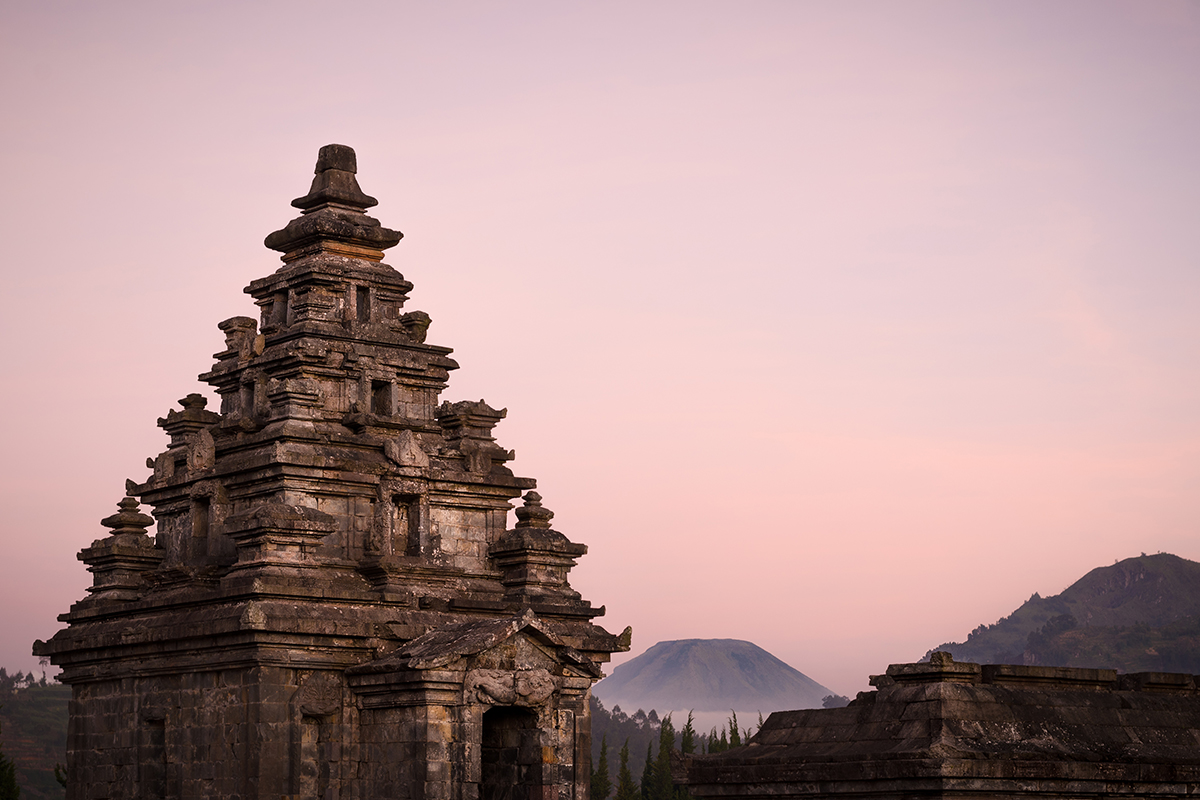 The Two Colorful Lakes
The natural splendors of this location are fascinating. From lakes with green and yellow hues called Telaga Warna to the pristine waters of the reflective 'mirror' lake called Telaga Pengilon, the natural beauty of this spot is superb. The mirror lake is particularly impressive as it offers a perfectly reflective image of the landscape.  While, the impact of logging can be seen as many of the trees surrounding the lake have been cut down, it still remains an impressive natural phenomenon.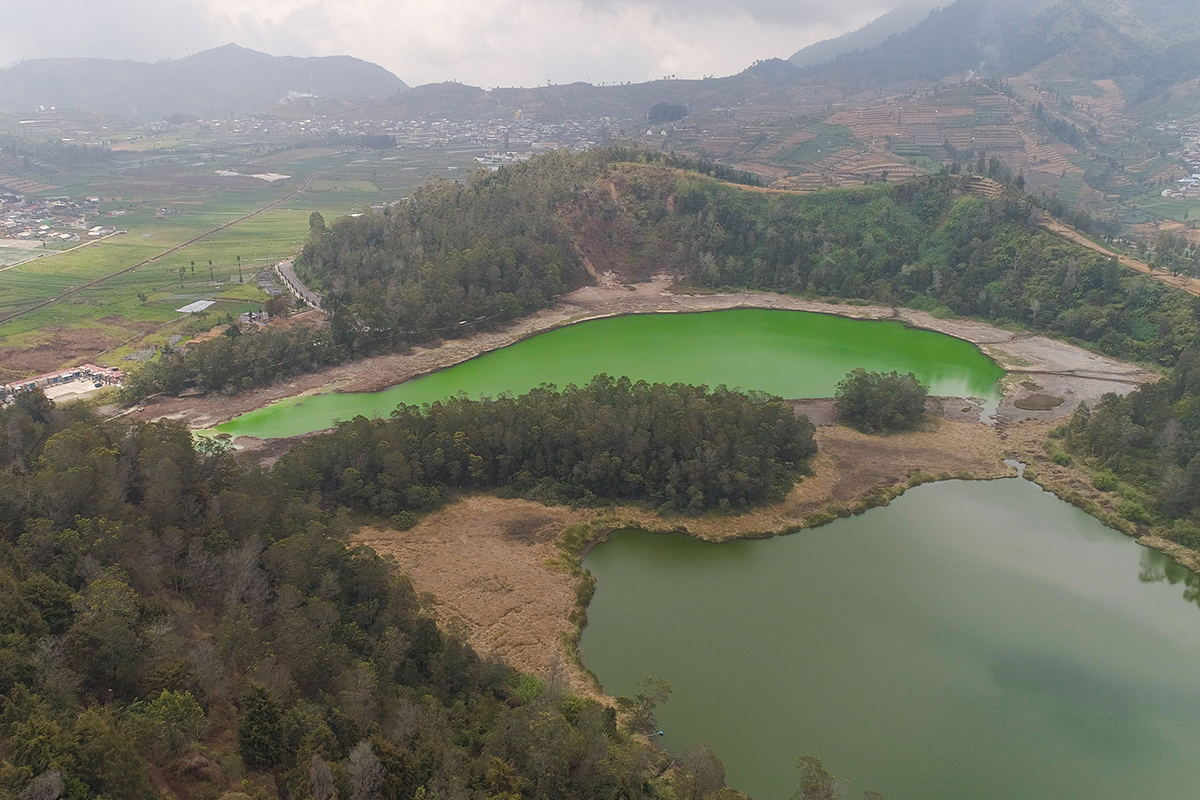 Once you've walked to the top of the Dieng plateau you will feel like you are on top of the world. It will be difficult to know just where to look as the view from the plateau takes in steaming and colorful lakes, ancient temples and lush green landscape.